Daniel Koehler - Director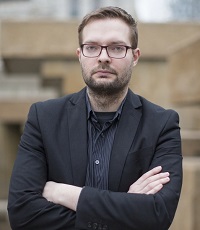 Daniel Koehler studied religion, political sciences and economics at Princeton University and Free University Berlin. After having finished the postgraduate program 'Master of Peace and Security Studies' at the University of Hamburg top of his class he specialized on topics such as terrorism, radicalization, and de-radicalization. He worked as a de-radicalization and family counselor in multiple programs and developed several methodological approaches to de-radicalization, especially family counselling programs around the world. He published numerous articles and chapters on the topic. In addition, he gave expert interviews for leading international news outlets such as The New York Times, The Wall Street Journal, Christian Science Monitor, National Public Radio, Rolling Stone Magazine, Associated Press, or the London Sunday Times. Daniel Koehler is also the co-founder of the first peer reviewed open access journal on de-radicalization, which he created together with the German Institute on Radicalization and De-Radicalization Studies (GIRDS) in 2014.
Between June 2015 and July 2019, GIRDS Director Daniel Koehler was a Fellow of George Washington University's Program on Extremism at the Center for Cyber and Homeland Security.
In 2016 he was appointed to be the first court expert on de-radicalization in the United States of America at the District Court in Minneapolis. He has since then conducted risk assessment and de-radicalization evaluations of terrorist offenders in prison and trained expert personnel from various US Government agencies.
Since 2016 he also works with the Ministry of the Interior in Baden-Württemberg/Stuttgart to help coordinate the state wide prevention network against violent extremism and radicalization.
In July 2017 Daniel became a member of the Editorial Board of the International Centre for Counter-Terrorism in The Hague.
In November 2019 he was appointed as Research Fellow at the new Polarization and Extremism Research and Innovation Lab at the "Center for University Excellence (CUE)" of the American University in Washington D.C.
Daniel is also an Associate Fellow at the Royal United Service Institute (RUSI).
If you wish to contact Daniel Koehler for interviews or other requests please write a message to contact[at]girds.org.
Selected publications:
Monographs:
Peer Reviewied Articles: