Kevin Lowry - Fellow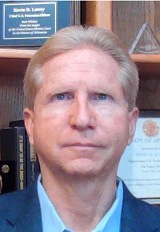 Kevin Lowry has over 35 years of experience in the Criminal Justice field working in community corrections and correctional institutions with both juveniles and adults which includes a wide range of extremist offenders. He served for over fifteen years as Chief United States Probation and Pretrial Services Officer for the U.S. District Court of Minnesota. Throughout Kevin's career he has specialized in working with high-risk offenders to include violent extremists, the Protected Witness Program, organized crime, gangs, and numerous other types of complex cases.
As Chief Probation Officer, Kevin's experience includes over a decade of being challenged with meeting the demands of more jihadist-type terrorism related cases than any other federal district in the U.S. (2007-2018). He was one of the experts leading the development of the first disengagement and rehabilitation program for all types of extremist and terrorism related cases in the United States situated in the Pretrial and Probation Office of the Federal Court in Minneapolis.
Kevin led the District of Minnesota to become both a training hub and experimental lab for developing the first of their kind of practices for working with extremist cases in the United States judicial system, sharing training initiatives with numerous federal agencies and practitioners. He formed and chaired the first National Extremism/Terrorism Networking Group in the U.S., involving 27 federal jurisdictions of U.S. Probation and Pretrial Services Officers to support development of strategies and activities for ongoing casework.
Kevin currently works as an expert consultant providing training and program development on national and international levels to researchers, intelligence, law enforcement, and correctional agencies faced with the challenge of prevention and intervention for radicalization, violent extremism, and terrorism. His current projects include designing training programs and research for community reintegration of criminal extremists and terrorism related cases for the Federal Judicial Center (FJC), the National Consortium for the Study of Terrorism and Responses to Terrorism (START), University of Maryland, and the United Nations (UN). Kevin's work includes the design of several civic prevention and intervention programs to build community resilience and prevent targeted violence and terrorism.
Selected Publication:
Kevin D. Lowry. Responding to the Challenges of Violent Extremism/Terrorism Cases for United States Probation and Pretrial Services in Journal For Deradicalization, Winter 2018/19 (28, December 2018).
Interviews and Expert Consultations:
Kevin has completed interviews, consultations, or contributions to media outlets and researchers on topics related to radicalization, extremism, and terrorism to include: U.S. Senate; United Nations E-Library; 8thCircuit of U.S. Courts E-Library; PBS News; NOVA; Wired Magazine; New York Times Magazine and Video Documentary Series; Washington Post; Wall Street Journal; CNN; FOX National News; Atlantic Magazine; The National, World Edition; The Globe Defense Post; Public Radio International; Politico Magazine; National Public Radio (NPR); Globo International News of New York and Brazil; The Irish Times; and Rand Corporation Research Group.